blonde lace wig with dark roots hair extensions hove
lace wigs uk
hair extensions for professionals only double hair growth
hair extensions uk
silver marley hair how to do 2 cornrows with extensions
hair wigs
brazilian knot hair extensions reviews laflare unprocessed peruvian hair
real hair extensions
Tiling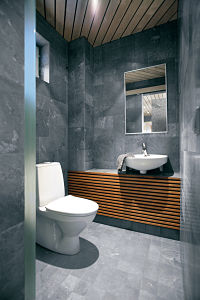 All our tilers at Stockport Plumbing and Heating have over 20 years experience and are fully qualified.
We supply a unique Removal & Re-grouting service for your discolored or damaged grout. Damaged grout can lead to leaks in wet areas which can be costly in the long run.
A simple economical way to warm up your floor tiles and provide a cosy feeling for any tiled room.
The electric matt is laid out onto concrete or a prepared floor surface, the tiles are then laid onto the matt if the usual manner. Under floor heating can be an ideal heating solution for any number of rooms (Bathrooms, Kitchens, Conservatories etc.)
More people opting for a wetroom solution these days, waterproofing or tanking has become a necessity for the modern urban lifestyle. However not only wetrooms need water proofing, shower cubicals and bath surrounds are still common areas for water to penetrate thought your walls and floors Arrow Tiling encourages waterproofing all wet areas
Not all tiles come with a manufactured edge, some have rough edges; others may have one or two good edges.
On external corners & edges where tiles meet, tile trim is generally used, either plastic or metal. As well as providing this service we also offer for the exposed edges to be polished on natural stone & porcelain tiles.
This is achieved by hand with specialised abrasive pads on a rotating hand held electric polishing tool. The visual effect & difference this can make to the overall finished product provides a clear professional finish; especially in well lit areas. We can give your tiles a beveled edge to give a manufactured finish.
The preparation of a sound solid surface to tile onto is integral in the tiling process. laying tiles onto a concrete floor is fine but if the floor is uneven levelling compound is generally the best option to achieve a flat surface. latex based levelling compound can also be used on wooden surfaces and onto underfloor heating. 18mm plywood is an acceptable sub floor surface as are tile backer-boards which come water resistant and are also suitable for shower walls. when laying victorian or mosaic tiles the surface is of the highest importance as any imperfections are immediately noticeable
Natural stone is sourced from the earth and has been used for centuries around the world; there are many types of natural stone available in a full range of colours, shades, sizes, finishes and textures.
Types of Natural stones available are:
Travertine is a cross between Limestone and Marble, it is a sedimentary rock characterised by small pitted holes in the surface and can be purchased, polished with holes filled with resin (honed and filled) or left natural for a more natural rustic finish
Limestone has been used for generations and is an elegant and sophisticated building material for internal and external use, easy to maintain; Limestone is a soft sedimentary stone formed from millions of years of transformation of the Earth's crust
Marble is still regarded as one of the most luxurious of all natural stone, often presented in a highly polished state Marble can transform any room to a place of beauty!
Slate is perfect for outdoor use; it comes in honed, tumbled or riven finishes. Slate has strong resistance to wear and tear, it is also used as flooring for use in foyers, hallways and bathrooms as well as poolside surfaces; due in large part to its characteristic slip-resistance
Granite is the toughest of all natural stones, it generally comes in Grey and Black; perfect for worktops, fire surrounds, floor and wall tiles
Ceramic tiles are very durable easy to install and clean they come in a glazed and unglazed finish providing a effective waterproof or porous surface area. They are very economical, come in various shapes, sizes and colours. Ceramic tiles are used more than any other tile worldwide.