blonde lace wig with dark roots hair extensions hove
lace wigs uk
hair extensions for professionals only double hair growth
hair extensions uk
silver marley hair how to do 2 cornrows with extensions
hair wigs
brazilian knot hair extensions reviews laflare unprocessed peruvian hair
real hair extensions
Gas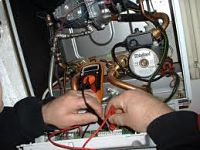 At Stockport Plumbing and Heating we are experienced and qualified at repairing gas leaks in domestic dwellings, using the latest gas detection technology we are often able to quickly pinpoint and repair gas leaks with the minimum disruption as possible.
The procedure if you think you can smell gas is as follows:
1. Call your emergency service provider on the number below
If you smell gas then call: 0800 111 999 for England. The Emergency Helpline operates a free 24 hour emergency service.
2. Once your emergency service provider has recorded and made safe the situation contact us for advice on how to repair and reinstate your supply.
Your emergency service provider is responsible for any leak on the service pipework and their side of the gas meter. The outlet side of gas meter is your responsibility to maintain and repair and you will be asked to contact a Gas Safe registered gas engineer to repair or replace the faulty installation or appliance.
Other Gas Serivces
Gas Supply pipeworks
Gas Pipe Upgrades
Blank or remove Old Gas Pipes
Extending existing Pipe Works