blonde lace wig with dark roots hair extensions hove
lace wigs uk
hair extensions for professionals only double hair growth
hair extensions uk
silver marley hair how to do 2 cornrows with extensions
hair wigs
brazilian knot hair extensions reviews laflare unprocessed peruvian hair
real hair extensions
Fires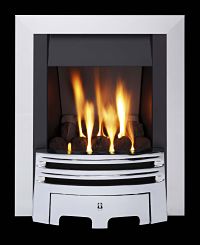 Stockport Plumbing and Heating Install, Service and Maintain all ranges of Fires.
Below is a list of Gas Fires and Flue standards.
Inset Gas Fires
This type of fire is recessed into the fireplace opening just like a traditional coal fire. Models are available to fit Class 1, Class 2 and Pre-cast flues. The depths of the fires vary considerably, the deepest only suitable to fit into a traditional brick built chimney. However, many models are suitable for installation into pre-cast flues. Most inset fires are open fronted although some incorporate a glass front panel to increase heat output and efficiency. Balanced flued versions of some models are available.
Outset Living Flame Gas Fires
This type of fire sits proud of the flue. It usually has living flames and a glass front to increase efficiency and will fit in Class 1, Class 2 and Pre-cast flues. Some fires can be wall mounted and therefore do not require a hearth or fireplace. Balanced flue versions of some models are available.
Radiant Gas Fires
The traditional gas fire with white radiants (ceramic pots). These are economical to run and very controllable. Most models can be hearth or wall mounted and they are suitable for Class 1, Class 2 and Pre-cast flues.
Balanced Flue Gas Fires
Can be installed in homes that do not have a flue of chimney. They are installed onto an outside wall and take their air for combustion and expel their products of combustion through a horizontal flue consisting of two concentric metal tubes. These fires always have a glass front and are sometimes called 'room sealed'. This type of fire is very efficient in operation and has lower running costs.

Outset and inset models are available. Inset models can be recessed into the inner leaf of a cavity wall, or special fireplaces can be constructed (a 'rebated' surround) to accommodate the inset depth of the fire.
Fan Flue Gas Fires
Similar to balanced flue fires in that they are installed on an outside wall. They are usually open fronted giving them a more realistic look. They are not room sealed and use air from the room for combustion and expel the products of combustion (fumes) to the outside using an integrated electrical fan. Some noise can be heard from the fan although this is minimal and most owners find a slight humming noise acceptable. Some versions of these fires use a longer tube to expel the products of combustion enabling them to be fitted on internal walls.
Flueless Gas Fires and Stoves
Flueless or 'catalytic' fires operate without a flue or outside wall. A catalytic converter inside the fire 'scrubs' the flue gasses (fumes) and removes all undesirable elements. All that emerges from the fire is carbon dioxide and water vapour. This type of fire is classed as 100% heat efficient as no heat escapes through the flue. Permanent ventilation must be installed in the room where the fire is sited (such as an air brick or floor vent of 100cm sq). An openable window or louver is also required in the room the appliance is to be installed into. The minimum sized room suitable for the use of a flueless fire is around 30-40 cubic metres depending on the model. 40 cubic metres is around the size of a 14ft by 14ft room or 30 cubic metres a 12ft by 12ft room.
Hole in the Wall fires
Some inset gas fires are designed to fit into a 'Hole in the Wall' situation rather than into a fireplace. Depending on manufacturers' instructions they can be fitted without a hearth. FFF recommends that a hearth be installed at floor level to maintain safety especially where children, the old or infirm have access to the fire.
Gas Stoves
Gas Stoves are constructed from cast iron or heavy gauge steel. All models have a glass windowed door, some models have double doors. They are available in conventional flue and balanced flue versions. The heat output is usually quite high, as is the heat efficiency. Flue pipes are not usually included with the stove and must be purchased separately.
Gas Wall Heaters
Wall heaters are an economical way of heating a home without central heating or as additional heat in cold areas such as stairs, landings and conservatories. They require a suitable outside wall through which passes a balanced flue approximately 6 inches in diameter. This flue pipe provides air for the gas to burn and expels the products of combustion (fumes) to the outside.
A Gas Safe registered installer should be consulted before ordering a wall heater to confirm that the desired installation location is suitable.
Types of Flues
Class 1 Flue
This is usually a brick chimney of a minimum internal diameter of 7 inches. This type of flue will usually accommodate any type of open flued gas fire. Be wary of chimneys that have previously has a gas back boiler and fire installed as they may have a 5 inch diameter flexible flue liner installed inside them (in effect making them a Class 2 flue).
Class 2 Flues
These flues are usually Class 1 flues (chimney) lined with a flexible flue liner of 5 inches diameter or 'twin wall' rigid metal flue pipes. A metal tube or terminal emerging from the roof can indicate the presence of a Class 2 flue.
Pre-Cast Flue
House builders began to install this type of flue in new houses in the 1970's in order to save the space that a chimney breast would occupy in the room. They are constructed from pre-cast concrete blocks that are built into the structure of the house. Due to the narrower depth and smaller cross-sectional area of the flue not all fires can be installed in this type of flue. Some pre-cast flues, usually in newer houses have a small 'chimney breast' that protrudes into the room 4 or 5 inches; others have no protrusion at all.
Balanced Flues and Fanned Flues
Balanced Flues go horizontally through the outside wall of the house. A balanced flue exits from the back of the gas fire and obtains its air for burning from the outside. It in turn expels the products of combustion (gas fumes) to the outside through the same flue. The balanced flue is manufactured as part of the gas fire and cannot be installed separately.
Fanned flues look similar in appearance to balanced flues but take their air for burning from the room in which they are installed. They use an electrically powered fan to expel the products of combustion horizontally to the outside. Some fanned flue fires are can be fitted on internal walls with flue pipes that run several metres to an outside wall and even around corners.
Fuels
Most gas fires are designed for use with Natural Gas (NG). Some are manufactured as or can be converted to use Liquefied Petroleum Gas (LPG or LP Gas) or bottled gas. Depending on the fire manufacturer LPG models are supplied specifically for use with LPG or LPG kits can be purchased separately to convert the natural gas burner to use LPG.